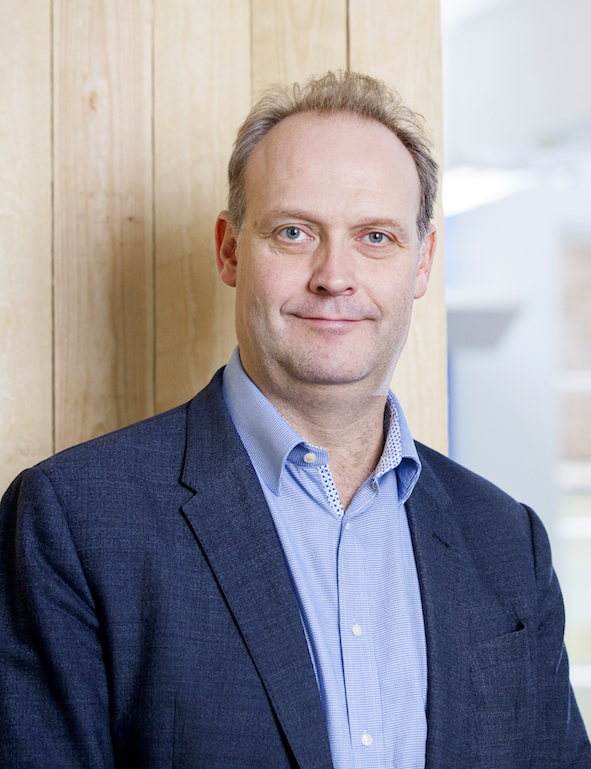 Simon Daniel, Founder, Moixa
Climate change is the defining global challenge of our time. The final instalment of the Intergovernmental Panel on Climate Change (IPCC) report was a stark warning to governments across the world as it laid down the fact that the time is 'now or never' to transition to low carbon and limit global warming to 1.5°C. It's clear that global leaders need to act now to lower carbon emissions quickly if there is any hope of stopping a further temperature rise.
However, a report earlier this year from the Office for National Statistics (ONS) reported the biggest jump in UK carbon emissions since records began, increasing by 4.7% from 2020 in 2021. While the UK has already announced initiatives such as its commitment to end the sale of new petrol and diesel vehicles by 2035, this doesn't go far enough. All eyes were on the Spring Budget, the recent energy security strategy and the Queen's Speech, and what would be laid out. Despite presenting effective longer-term initiatives, there was little mention of short-term commitments needed to reduce our carbon footprint and relieve the financial pressures of the immediate energy crisis.
With COP27 not far off the government needs to do much more to tackle climate change now. Strategies need to focus on not only achieving net-zero but dealing with the effects of the current political landscape on our energy emissions, bills and security.
Missed Opportunities
The latest IPCC report findings make it absolutely clear that there is simply no time to waste in moving towards cleaner, greener energy sources. While some leeway is expected as we navigate the current energy climate and the accelerated transition to renewables, it must be remembered that initiatives like cutting fuel duty for a year, as was set out in the Spring Budget, contradict proposals to move away from petrol to electric vehicles by 2035.
The government's proposal to cut VAT on solar panels and other home energy-saving measures such as insulation and heat pumps to 0% in the same budget, is in line with the report which hailed declining prices of solar as a solution to combating the rising temperatures. However, in light of global and the UK's own goals, this needed to go further to significantly increase the adoption of renewables in the next few years. This VAT cut should have been extended to include home storage batteries as well as electric vehicle (EV) chargers to encourage individuals to make the switch from traditional fossil fuels and aid in the shift to EVs.
The government should have also proposed an increased tax exemption of drawdowns of pensions in circumstances that allow individuals to spend this money specifically on home energy improvements or in the purchasing of EVs.
In light of the rising energy costs and the pressure this is putting on UK households, the chancellor missed the opportunity to cap VAT and calculate the green levy based on last year's energy and fuel bills. It also could have announced Bulb as the supplier of last resort to help mitigate the effects of the collapse of several energy companies over the past few months.
Reassessing the strategy: Technology
A positive outcome of the IPCC report was the fact that technology is helping to halve emissions by 2030 with tech such as Artificial Intelligence (AI) playing a key role. There needs to be increased focus on creating solutions that will help the UK navigate the energy crisis. This is where digital technology, like AI, can step in.
AI is already significant in managing real-time fluctuations in energy demand, utilising information and data to balance the grid and energy supply. By predicting household solar generation and consumption to produce the right amount of energy at the correct times, this technology can help the UK to create a decentralised energy system that moves away from fossil fuels. This energy management will also help to save customers money on their energy bills.
What's more, the government needs to take a close look at the ways in which technology can continue to aid in the transition to renewables. For example, over the next decade infrastructure will need to be adapted, and in some cases rebuilt, to accommodate clean, green energy capture and consumption. However, this is a longer-term strategy and action needs to be taken now. Digital technologies can be created to update old processes and functions in the short term in the same way that AI is helping to regulate renewables on the grid. However, this can only happen if regulation changes. The government therefore needs to review the current regulations and ensure that there are none that are impeding technological innovation.
Reassessing the strategy: Changing behaviours
Along with creating space for and making use of digital innovation one of the most important factors in climate change is us as individuals. As the cost of energy rises, people are less and less likely to support a costly transition to net-zero. It's imperative that the government works to help those in need during this energy crisis while offering initiatives to choose renewable sources.
The government must take a practical and pragmatic approach to encourage daily changes and have individuals become active participants in their local energy landscape. Along with extending this to including EV charges and household energy storage batteries, the government should take a leaf out of Italy's book. Currently Italy is offering a 110% tax deduction for any renovations made that improve energy efficiency. This type of action is an example of what is needed to push those who are thinking about making household changes over the line. The more subsidies that are offered in the short term, the quicker the UK can start to reach net-zero and cut carbon in the next ten years.